Happy Wednesday! I hope everyone is having a great short week at work. I'm celebrating my 29th week of pregnancy and realized it's getting down to crunch time! I have about 2 months before baby girl could be here, what?! I wanted to share some items that I'm so excited to use with baby girl that I didn't use with Jackson. I think these items are essential to use when you have more than 1 child. After I have her I'll have a follow up/review post to see how helpful all the items turned out to be. The following are items that most of my mom friends suggested to me, then at the bottom of the post is more suggestions from a poll I took on Facebook.
___________________
Essential Items for Baby #2
1. Covered Goods Multi-use Cover
I got my sister one of these after seeing my friend using one. With an active toddler who knows where I'll be when I need to nurse. This cover allows me to be anywhere and be fully covered(and in the back). I love that you can use this as a car seat cover or grocery cart cover too!
I received this one, and can't wait to use it. You can find more styles here.
2. Happy Baby Wrap I used a sling with J, but he I worried about him suffocating in it and decided I wanted to try a wrap. I was given this slate grey one and can't wait to use it. I think when we're at the zoo, park or even the mall I can just strap her on me and still have 2 free hands.
3. Petunia Pickle Bottom Backpack Diaper Bag Josh got me a gift card for Christmas to get a new diaper bag. I was shocked how expensive they can be! With J I used a diaper bag my MIL got me, but then I converted to an over sized purse. With baby #2 I think it will be nice to have a diaper bag that has all the pockets and room for ALL THE THINGS babies need. I loved that this diaper bag can be a back pack allowing me to have free hands and it weigh on my one shoulder. I waited till they had their sale and got this bag for half off, score!
4. Sophie Kate Moccasins J never wore moccasins, but now I see them everywhere! They're adorable, versatile, and so easy to put on. With 2 kids anything that makes getting ready easier is a plus. I was given these and cannot wait to put them on baby girl. There are so many cute styles and colors and they last since they're made of leather.
Okay, so this one I'm cheating a little…I used these with J and LOVED them. I love how light weight they are and they're pretty big. I always had one in my bag to swaddle him in, or use to put on the ground so he could play, or if you for got your nursing cover they're great and breathable so you and baby don't get hot. You can find these at Target, TJ Maxx, and boutiques(they'll be more expensive though).
Here are YOUR answers from my Facebook poll:
1. Double Jogger-if you run with kids, this one was highly recommended.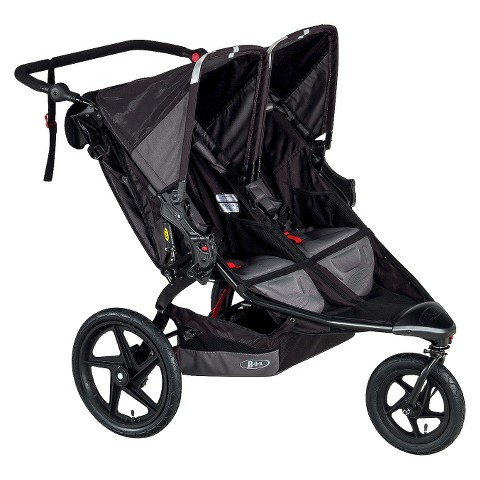 2. Baby carrier-different from a wrap, and more supportive. I definitely want to add this to my list. The Ergo carrier was mentioned several times as a great option.
3. Sit and Stand Stroller- Graco makes one that holds up to 50lbs per child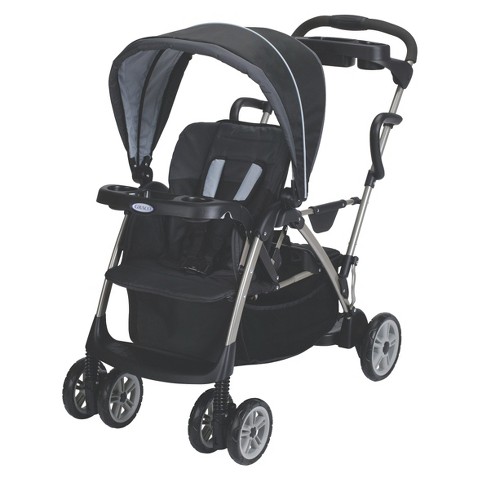 4. Baby wraps- like the one mentioned in my #2
5. Some other cute answers were: diapers, ear plugs, a nanny, and the ability to take a deep breath.
Hope these were helpful, if you have any more tips please share!
This post is sponsored by Covered Goods and Happy Baby Wrap. All opinions are my own.